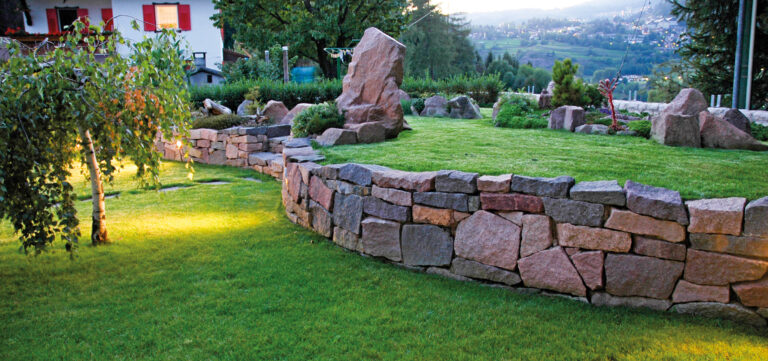 Create free spaces with natural stone
Ever since, everything at Rössle AG has revolved around stone products. Thus, company founder Georg Rössle began producing hard sandstones as early as 1935. Over the next decades, the production changed, but the topic of stone always remained the constant for us. From masonry accessories to pumice and LIAPOR masonry blocks to the inclusion of products made of natural stone, production and assortment expanded and changed until the end of the 20th century. The conversion of the business to natural stone trading brought great success. Thus, the focus was ultimately placed entirely on this product group and the production and trade in building blocks was discontinued over time. At the same time, the natural stone segment is also the basis for the developments of our other current business divisions, especially in the pond cleaning area.
Today we are your trusted natural stone dealer in the Allgäu. Both companies in gardening and landscaping as well as private individuals will find suitable products made of natural stone for their project. There are hardly any limits to your design of public facilities, gardens, terraces, paths and driveways with natural stone. Decades of experience and love for the material have created our wide range of products for you. Gather inspiration for your dream garden on our website for the natural stone business division or visit our showroom in Marktoberdorf. Take a tour and immerse yourself in the diversity of one of the most sustainable design materials this world has to offer.